cbd e liquid
Can You Mix CBD Oil With E-Liquid?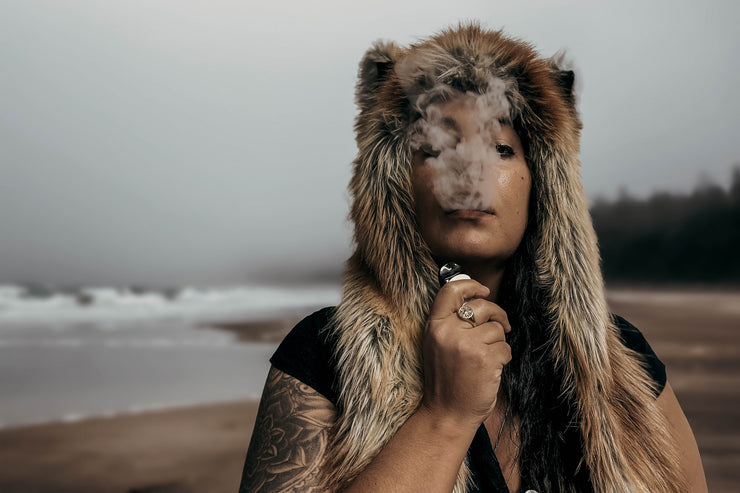 Can You Mix CBD Oil With E-Liquid?
 It's no myth that vaping is a delightful and effective way to consume CBD.
Some vape enthusiasts find vape juices that already contain CBD to be perfect, but others prefer mixing CBD with their favourite e-liquid as an alternative.
But can you mix CBD oil with e-liquid? Is it a good idea, or is there a better way? We've put together this extensive article telling you everything you need to know.
Can You Mix CBD Oil With E-Liquids?
Yes, but there are a few key factors to bear in mind.
When we say CBD oil what we really mean is a CBD vape shot. This is an extract of CBD mixed with vegetable glycerine and propylene glycol, two essential components of any vape juice. These products have been designed specifically to be mixed with e-liquids.
Never use conventional CBD oil in a vape. CBD oils are perfectly safe to ingest and to use sublingually, but they are not safe to be inhaled. Due to the MCT carrier oil they use as a base, CBD oils risk causing significant damage to lung tissue when vapourised.
CBD vape shots are designed for nicotine free e-liquid. We would never advise mixing CBD with any substance containing nicotine, as this has a detrimental effect both on the nicotine and on the CBD.
Further down this article we will cover everything you need to know about mixing up CBD vape juice. For a more thorough guide to brewing your own CBD e-liquids entirely from scratch, check out our article on making vape juice from household items.
E-Liquid Products Mixed With CBD
Before you get started mixing CBD into your liquids, you should consider looking at the HUGE selection of CBD vape juices that are already on the market. These come in a wide variety of strains, strengths, flavours and sizes. With so much to choose from you'll certainly be able to find the right product for you.
If you're looking for fruity CBD e-liquids, there are an abundance on the market, and they don't taste dissimilar to your regular vape liquids. The most common flavours (grape, lemon, mixed berry, etc.) are readily available with high concentrations of CBD!
Cannabis flavoured e-liquids are one of the latest innovations to hit the CBD world. Our own Cali Range is one of the most successful cornerstones of our catalogue, offering authentic flavours alongside a powerful hit of broad-spectrum CBD.
If you decide that pre-made e-liquid products are for you, our catalogue has everything you could possibly need.
How To Mix CBD Oil With E-Liquid
Plenty of people still prefer to augment their e-liquids with a powerful CBD vape shot. Let's walk through precisely how to can mix CBD oil with e-liquid to get the best results.
To get started, here's a list of things you'll need:
Your favourite vape juice
A high-quality CBD booster shot
Your preferred vaping device
From here, you simply mix your CBD booster into your chosen e-liquid and shake it well. Ensure the consistency is even throughout before adding it to your vape tank. Alternatively, add the e-liquid into a separate bottle first, then add the CBD vape shot and shake well, before pouring it into your vape.
The amount of vape shot you add into your tank will depend both on strength of the CBD and your own tastes. Our vape shots come at a single concentration of 1000mg in 10ml of product. For a single day's worth of CBD vaping just 1ml of product should be more than enough.
If you're unsure we suggest starting with a low dosage and gradually increasing it until you start feeling the effects of the CBD. We also suggest you take the time to read into the small print of the CBD vape shot you've purchased, as the labelling will often contain instructions on how to mix that specific booster with e-liquid.
And that's it! With these simple steps you should soon be vaping away with a CBD-enhanced vape juice in no time at all.
Summary
We hope that this article has helped you understand everything you need to know about mixing CBD oil with e-liquid. This relatively simple process has helped to bring more people than ever into the wonderful world of CBD vaping.
Once again we should reiterate that conventional CBD oils should not be mixed into e-liquids. The results aren't just dangerous to your health, they'll also probably ruin whatever vaping device you use.
Our purpose-made CBD vape shots are ideal for enhancing a regular vape juice with a powerful CBD kick. Top get a perfect CBD vaping experience from your favourite e-liquids, check them out today.
Photo credit: Elsa Olofsson
cbd e liquid