Everything CBD
Everything you wanted to know about CBD but were afraid to ask!
What is CBD?
CBD is the acronym for Cannabidiol, a naturally occurring component of the hemp plant.
CBD oil has a wide variety of uses, from promoting a better sleep wake cycle to helping you feel calm and relaxed, as well as supporting pain-relief. There is also plenty of research to suggest that CBD may help with reducing anxiety and depression.
At Orange County CBD, we use the finest quality hemp plants to provide our customers with premium CBD. 
Naturally high in CBD and low in unwanted cannabinoids such as THC, our premium quality hemp plants are grown under the sun in the Golden State.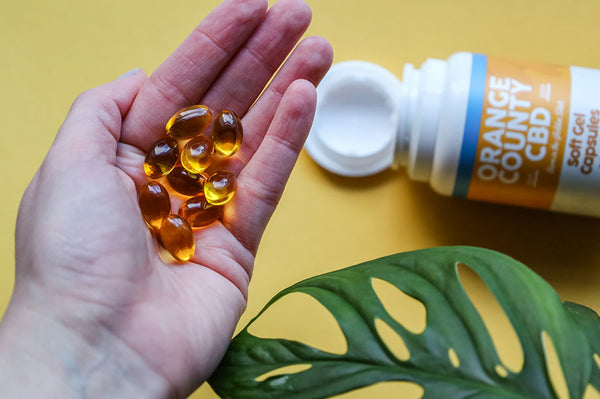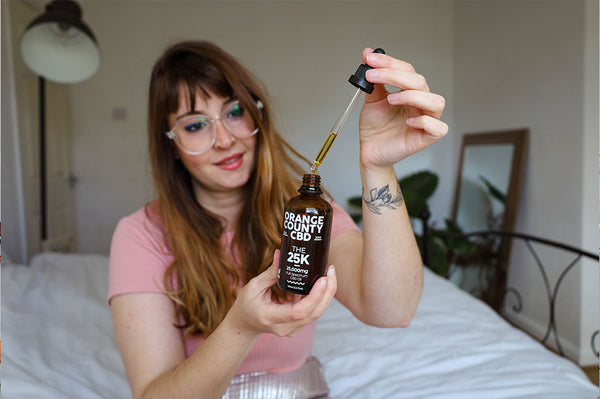 How does CBD work?
CBD interacts with the body's endocannabinoid system: a series of receptors found on organs throughout the human body. 
The human body naturally produces cannabinoids that interact with this system, helping to induce feelings of relaxation and calm. CBD works in the exact same way by topping up your system to ensure that it's working as effectively as possible.
Types of CBD
CBD isolate: this is composed purely of CBD, containing no other active cannabinoids at all. 
Broad-spectrum CBD: this contains a wide profile of cannabinoids, but notably lacks all traces of THC*.
Full-spectrum CBD: this contains a complete profile of cannabinoids, including trace amounts of THC. This concentration is so small you won't feel any kind of 'high'.
*THC is the primary psychoactive compound that is found in cannabis and is responsible for producing the 'high' that the plant is so famous for. CBD, on the other hand, is completely non-psychoactive.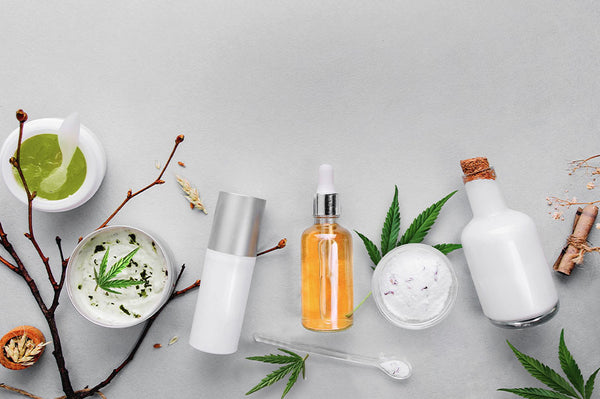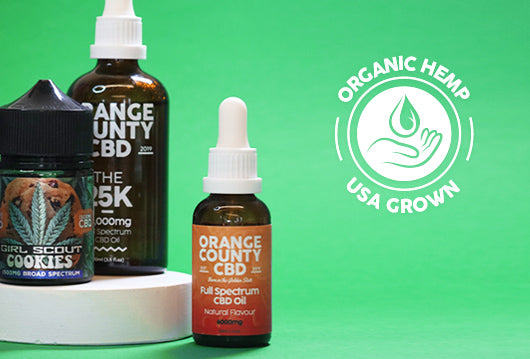 Is CBD safe?
Yes. CBD is 100% non-toxic, and completely safe to use. 
In the UK, the recommended limit for CBD use is 70mg in any single day. 
Whilst it is entirely safe for grown adults, CBD should not be taken by anyone under the age of 18 or by anyone who is pregnant or breastfeeding.
As with any other wellness supplement, if you are currently on any medication, we always suggest that you check with your GP before taking any CBD products for the first time.
CBD itself is 100% legal to both sell and use in the UK. 
What are CBD edibles?
CBD edibles are delicious edible products that have been infused with the same premium CBD you'll find in the rest of our product range. Edibles include gummies, capsules, drinks and more. As well as being individually measured - so you know exactly how much CBD you're taking - many of our customers choose CBD edibles as they come with a familiar texture and an irresistible taste. Alongside their powerful impact, CBD edibles have become both incredibly popular and offer a huge range of choice.
How many CBD edibles should I take?
The amount of CBD that suits each person can vary greatly. Your ideal dose will depend both on your own body and the effects you're hoping to get. With CBD edibles you should always start small, taking a few low-dose gummies or capsules and giving them enough time to take full effect before taking any more. It can take CBD edibles anywhere between 30 minutes and 2 hours before their full effect is felt.