CBD Capsules
Got places to be and people to see? Our CBD capsules mean you can get your daily dose without thinking about it too much.
It's our award-winning CBD all wrapped up in convenient capsules, for the best CBD supplements around. Even if we do say so ourselves.

Read More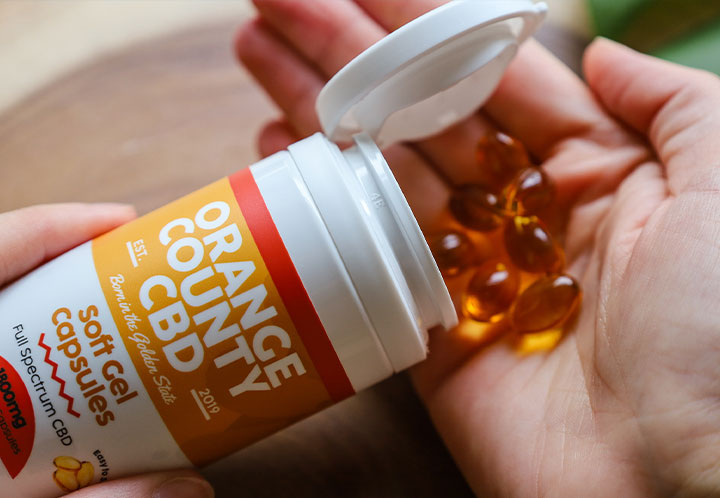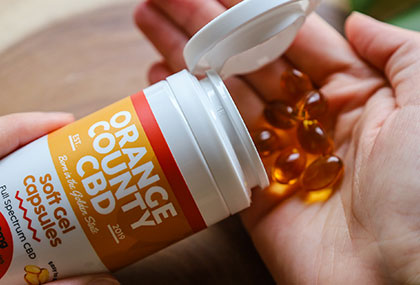 01
How Do CBD Oil Capsules Work?
We call this one the full hit. Measured, easy-to-use CBD oil capsules deliver a powerful dose of CBD that releases gradually over a longer period of time.
Our CBD supplements contain the same multi-award winning formula that goes into our CBD oils. So what's happening under the hood? These oils interact with the body's endocannabinoid system (AKA the ECS). The ECS is a network of receptors in the brain and body. These receptors (including the dopamine receptor) work with the cannabinoids in CBD oil to potentially spark motivation, and regulate cognition and a sense of reward.
Okay, Chemistry class dismissed.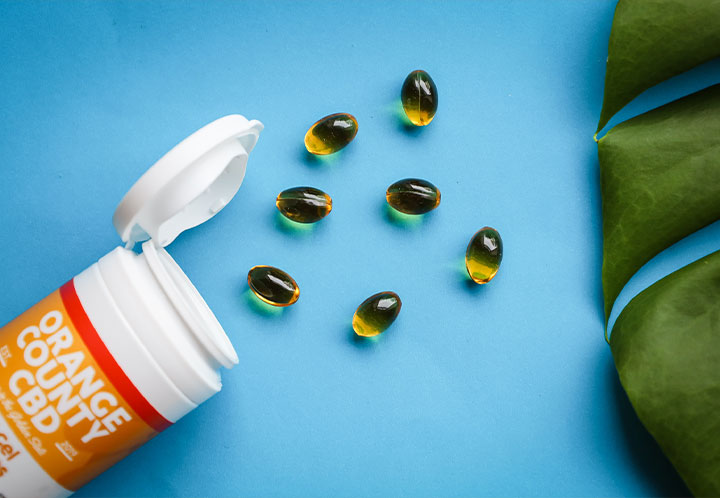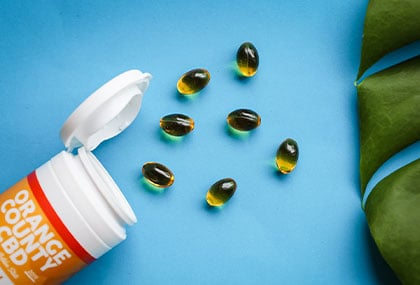 02
Why Choose CBD Capsules?
Soft gel CBD oil capsules are free of taste, odour and mess. That means they're the perfect way to get your wellness boost on the move. It also means we won't go on and on about CBD-infused pancake and pasta recipes. You're welcome.
At Orange County CBD, we're all about those minimal vibes. We use a CO2 extraction method for a clean product that cuts down on chemical solvents but ensures cannabinoids keep their potency.
Plus, Martha the Mixologist measures the dose out for you. So you know exactly what you're getting with our CBD capsules, and can easily up your dose with an extra capsule. All you need to do is choose your preferred strength. This bunch ranges from 15 mg to 60 mg of CBD per capsule.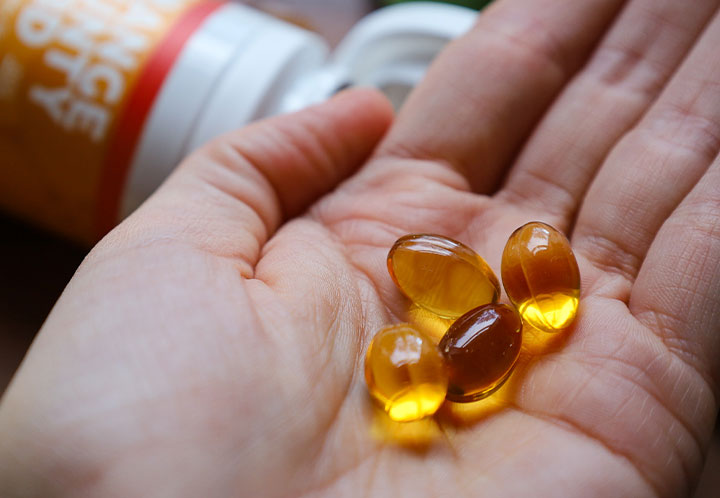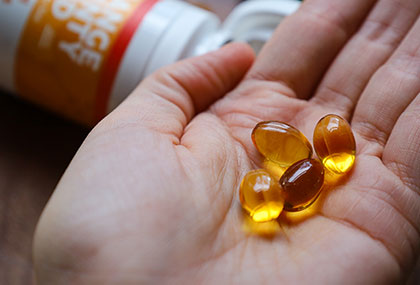 03
Do CBD Capsules Contain THC?
THC is that stuff that gives you a buzz or a high. As a full-spectrum product, our CBD capsules contain a wide profile of cannabinoids with trace amounts of CBD (0.1%, to be exact). This isn't enough to induce a psychoactive effect, so it won't get you high or cause you to fail a roadside drug test!
And while we're talking trophies (weren't we?), our strongest full-spectrum CBD oil won the coveted Best Tincture at the 2020 Cannavist Awards. Which means we're not the only people who think these are the best CBD capsules on the planet.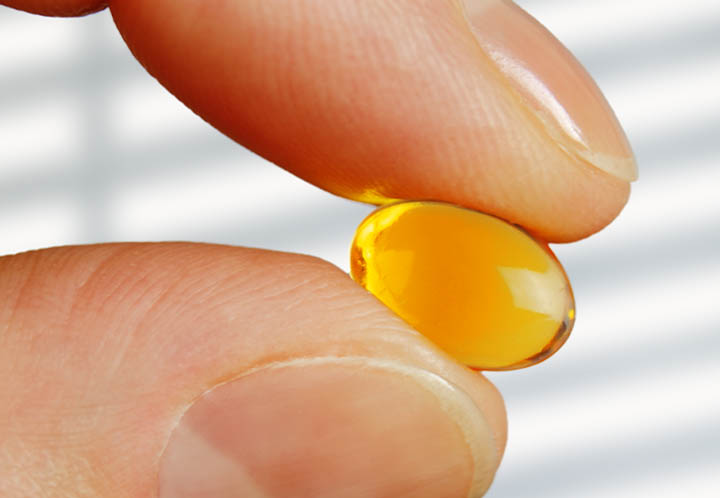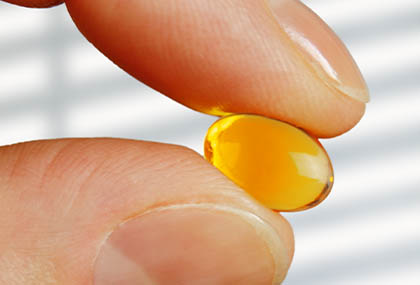 04
How Do I Use CBD Capsules?
In the bath, on the bus, or with your breakfast, these CBD supplements couldn't be easier to use. Just pop a CBD capsule into your mouth and wash it down with a drink. The capsule will slowly dissolve in your stomach, releasing its effects slowly.
It should get to work in about an hour, but the time it takes to feel the effects depends on things like your metabolism rate and when you last ate. Like your CBD with a side of sweetness? Don't go anywhere without adding a tub of CBD gummies to your basket!