Culture
Is CBD Oil Legal In Scotland?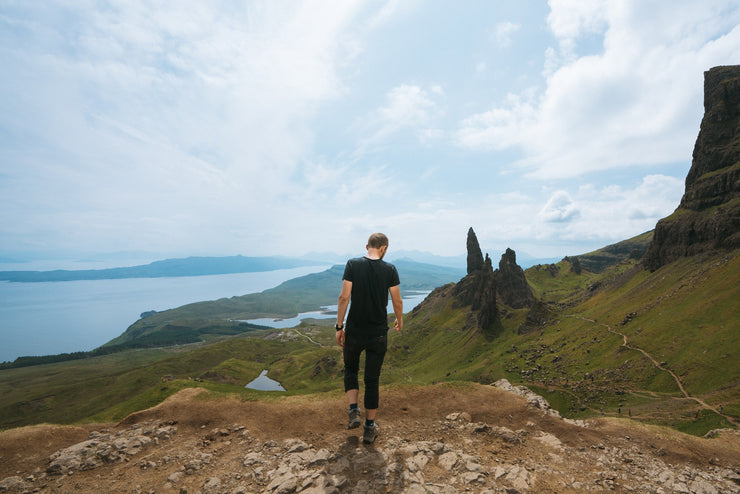 Is CBD Oil Legal In Scotland?
 For a long time, Cannabidiol (CBD) has been misunderstood due to its origins in hemp and its relationship with THC -an intoxicating compound also found in hemp.
Regardless, in recent years CBD has continually gained traction across the world. In many countries where it was initially outlawed it is now perfectly legal, but this sadly isn't true for everywhere.
So is CBD oil legal in Scotland? If you're a CBD user moving to Scotland, or an existing resident who wants to start using CBD, you might be wondering exactly where it stands.
We've done the legwork for you and gathered all the information you'll need to know right here.
THE FSA & FSS
In the UK, the law requires anyone who manufactures CBD products to register their products with the Food Standards Agency (FSA) before they are allowed to begin distribution and trading.
These manufacturers must provide product information such as the specific ingredients and proven contents of their products, particularly THC levels, as well as proving that they meet general product safety standards.
The FSA then reviews the information provided and makes a ruling. Local authorities are required to use the guidelines given by the FSA to help them determine the products that should be allowed in the market.
Authorities have the right to pull products off the market if they do not meet these guidelines or established trading standards.
The FSA guidelines apply to Wales, Northern Ireland, and England. However, CBD product manufacturers in Scotland instead give their product information to the Food Standards Scotland (FSS).
This is a different agency and only has jurisdiction in Scotland, however its operations and procedures are similar to those of the FSA.
CBD products that fail to meet the FSS standards also risk being banned from the market.
CBD Laws In Scotland
The production, use, and sale of CBD is legal in the United Kingdom and Scotland.
The only point of legal contention concerns THC content. CBD oils, CBD gummies, CBD edibles, CBD vape juices and CBD skincare products should contain only trace amounts of THC and any higher levels make the product illegal.
It is also worth remembering that, although CBD is legal in Scotland, marijuana is not.
Marijuana is classified as a controlled substance under the 1971 misuse of drugs act. If you are found in possession of it, you could face either significant fines or potentially jail time.
The Medicines and Healthcare Products Regulatory Agency view CBD as a medicinal compound. Today, doctors in Scotland can prescribe CBD to their patients. However, CBD is also available for recreational use. 
According to UK law, all CBD manufacturers in Scotland are required to register CBD oil and any other CBD product with the FSS before distributing it in the market. These products have to meet stringent safety and quality standards or risk being pushed from the market.
CBD Products & Contents
CBD products can contain a wide variety of ingredients, largely due to the extremely broad nature of the CBD market.
Our primary concern today is the content of the CBD itself.
Cannabidiol or CBD is extracted from the hemp plant for commercial use. The resulting compound will contain large amounts of CBD and little to no THC.
This extract is then refined further, with specific products containing different kinds of CBD. A product that contains just CBD and no other cannabinoids uses CBD isolate. Those with a range of cannabinoids but no THC contain broad-spectrum CBD. If a CBD product has a wide selection of cannabinoids and trace levels of THC, then it uses full-spectrum CBD.
None of these cannabinoids are illegal, with the exception of THC. No CBD product legally purchased in Scotland should contain enough THC to be illegal.
Where To Buy CBD Products
Since CBD is legal it is easily available in many drug stores and health shops across Scotland. The best manufacturers offer home delivery from their extensive webstores. 
Although the FSS regulates all CBD products available in the market, it is important to only buy CBD oil from a trusted and reputable source.
This will help to ensure that you get a high-quality product that is sure to meet the experience you're looking for.
Most reputable CBD manufacturers will have lab reports for their products available on their website for you to be sure.
How To Use CBD
If you are new to CBD then you may be unsure about how exactly to use it. CBD is a versatile compound, maintaining its effectiveness through various different forms.
CBD can be taken in several different ways, mostly through being ingested, applied sublingually or applied topically. Ingested CBD like edibles or capsules are simply eaten, passing through the digestive system before entering the bloodstream.
Sublingual CBD is the most common form of CBD oil, being dropped under the tongue. This allows the CBD to directly enter the bloodstream through capillaries in the mouth, taking effect extremely quickly.
Topical CBD meanwhile is external, being applied to the skin or scalp. This CBD uses hair follicles in the skin to enter the body, but will not penetrate as deeply or as thoroughly as ingested or sublingual CBD. Topical CBD can take the form of rubs, balms and creams.
If you're unsure about how much CBD to take you may find yourself going through a period of experimentation. In these cases we advise you to start small and work your way up to a comfortable dose.
Summary
So, is CBD oil legal in Scotland? Absolutely.
If you are in Scotland and want to try CBD, there's no need to worry. CBD products are readily available from many local health stores and online, with most brands offering discounted or free delivery to UK addresses.
Although buying and using CBD oil is perfectly legal in Scotland, the individual products you use may not be.
It's always a good idea to be careful who you source your CBD oil from. For peace of mind you should make sure that you're buying from a reputable supplier offering legitimate products.
The best way to do this is to stick to well established retailers and larger brands with a good standing in the CBD community.
Most brands will display their lab results on their websites, allowing you to confirm the cannabinoid content of the products you buy.
When you know where your products are coming from you're making sure that you can enjoy your CBD with confidence.
Culture