cbd oilMCT oilMCT oil UKSustainability
The Perfect Pair: CBD & MCT Oil Benefits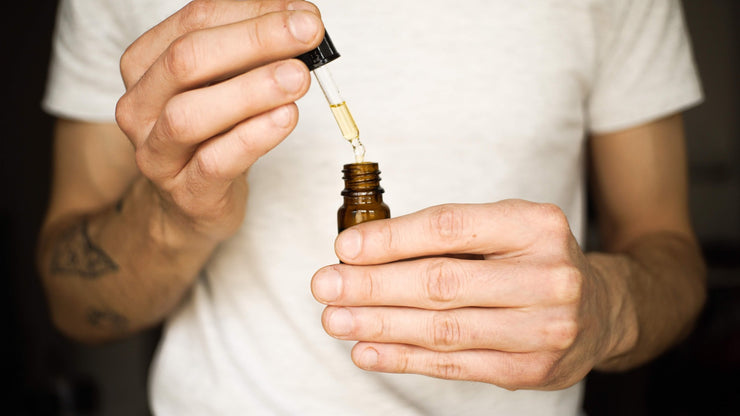 The Perfect Pair: CBD & MCT Oil Benefits
Here at Orange County CBD, we use MCT oil in our UK produced CBD oil because we believe it offers great benefits that complement cannabinoids, making it an ideal way to get your daily dose.
Here, we explain a bit more about what MCT oil is and its properties, and why it makes a difference to pair it with CBD products.
What is MCT oil?
MCT stands for Medium-Chain Triglyceride, which is a kind of fat (also known as a lipid) that can be derived from, amongst other sources, coconut oil.
MCT oil is a food supplement made with MCT and whilst MCT is a fat, research indicates that it's a healthy fat supplement, especially in the small doses that are taken in this form, and it can be broken down by the system very quickly to be used as energy, rather than being stored as body fat.
How is MCT oil used?
MCTs are used across various industries, including cosmetics, personal care and aromatherapy, and MCT oil is often added to things such as lotions, creams, ointments, scrubs and make-up.
Some top-quality CBD oils use MCT oil as a carrier, as it's an ideal way to deliver CBD in a way that the body can easily and quickly absorb.
Does MCT oil have benefits?
MCT oil is flavourless, odourless and has a long shelf life, which makes it ideal in a supplement and as a carrier for CBD oil.
However, in its own right, there are multiple potential benefits to taking MCT oil as a supplement too, which include:
Assisting with weight loss
It might seem counter-intuitive that something which is essentially a saturated fat could help with weight loss but research indicates that in some circumstances, this can be the case with MCTs. In trials, MCT oil has been known to promote feelings of fullness so that the individual doesn't feel they need to eat as much to feel satisfied. The trials showed promising results in MCT oil helping to reduce body weight and the circumference of the waist and assist the body to burn more calories.
Being a heart-healthy supplement
With the potential weight loss benefits and the way in which the body deals with MCT oil, along with early research into the impact of taking this supplement on cardiovascular health. More research and trials are needed in this area to provide more evidence of this kind of benefit.
Clinical trials have indicated that MCT oil can provide the body with an immediate source of energy, due to the way it can be quickly absorbed and therefore converted to energy faster than many other fats.
There are also potential benefits of MCT oil in relation to anti-inflammatory properties, supporting good gut health and to help performance and endurance in sport, but research is in the early stages or currently ongoing to help provide scientific evidence for these links.
Why pair MCT oil with CBD?
MCT oil is paired with CBD oil because it primarily helps to get the CBD into the bloodstream as quickly as possible (known as bioavailability), but the other potential benefits of MCT can also be a bonus. When used as a carrier in this way, MCT oil helps the body metabolise the CBD quickly because it doesn't need to go through the digestive system first. When taken in drops under the tongue, for example, this provides the most effective way to experience the effects of the CBD quickly, over other delivery methods such as edibles or adding CBD oil to your own food or drink.
There are other benefits to the speed of distribution around the body too; because the quick absorption means that more of the CBD can be utilised by your system rather than some being lost on the journey through to the bloodstream.
At Orange County CBD, we believe that using MTC oil as a carrier for our CBD oil offers the best possible experience for our customers and helps make our award-winning products the highest quality they can be. You can check out the full range of our CBD oils here.
cbd oil
,
MCT oil
,
MCT oil UK
,
Sustainability