Sustainability
Could CBD Oil Be Linked To Lung Cancer Tumour Regression? A New Report Suggests It Might Be…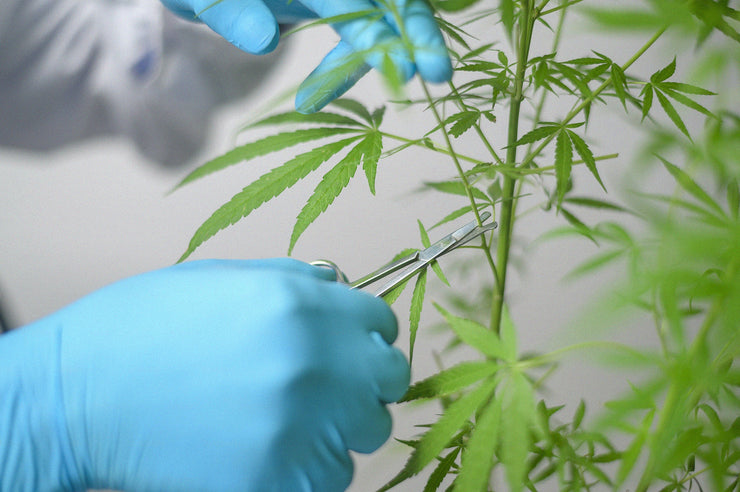 Could CBD Oil Be Linked To Lung Cancer Tumour Regression? A New Report Suggests It Might Be…
A pioneering case report has been released this month that takes a serious look at the potentially profound effects of CBD oil on tumour regression in cancer patients.
With the authors of this ground breaking report now pushing for further research on the potential use of cannabidiol (CBD) oil as a primary treatment for cancer, we wanted to share some of the incredible findings with our loyal customers, so you can make your own minds up about this incredible compound.  
About the case report
The patient herself is a woman in her 80s, who visited her GP back in February 2018 with a persistent cough she couldn't shake. 
At the time, a chest X-ray came back normal and she was treated with a course of oral antibiotics - but despite this, the cough persisted and a second radiograph of her chest 4 months later showed a lung lesion.
A repeat CT scan of the chest carried out in September 2018 showed that the right middle lobe tumour had reduced in size, but there were new bilateral upper lobe nodules that had begun to grow. 
At this point, the patient declined a lobectomy. 
She was referred to oncology, and further CT and PET scans were carried out. These scans showed that her cancer had reduced in size by a fair amount. In addition to this, one of the nodules that had been identified in the September 2018 CT scan had resolved, and the second nodule had also reduced significantly in size.
At this point, the patient was offered stereotactic ablative radiotherapy - which she declined based on the potential side effects. Instead, the clinicians from Watford General Hospital and the Basildon and Thurrock University Hospitals Foundation who's treatment she was under agreed to watch and wait with regular CT surveillance.
To do this, CT scans were carried out at 3-6 month intervals over the following 2.5 years - and these scans demonstrated that the primary tumour appeared to be shrinking at a progressive rate.  
In February 2019, a year after her initial trip to the GP, the patient was contacted to discuss her case, and it was at this point that she revealed she had been self-administering 0.5 ml of  CBD oil two to three times daily on the advice of a family member since August 2018, shortly after her original diagnosis. 
There were no other changes to her prescribed medications, diet and lifestyle, and she had continued to smoke one pack of cigarettes a week over the course of the year.
How does CBD oil interact with the body?
Studies have already shown that CBD can interact with our body's endocannabinoid system to play a role in controlling a cell's fate. It does this by modulating the effects of proteins and nuclear factors that are involved in cell proliferation, differentiation and apoptosis. 
It's these interactions that have fuelled research into the potential use of cannabinoids as a direct cancer treatment. 
So far, studies have shown that cannabinoids clearly can have an effect on tumour growth, development, invasion, metastasis and angiogenesis, but with conflicting results. 
This is why this most recent case report is so interesting. 
The authors of the study have stressed that, whilst there appears to be a relationship between the intake of CBD oil and the observed tumour regression, they can't conclusively confirm that the tumour regression was due to the patient taking CBD oil. And therefore more research is justified to further understand the potential for cannabinoids to be used to augment or replace conventional primary cancer treatments.
What are the experts saying about this case report?
Commenting on the report, Prof David Nutt, Edmond J Safra, Chair in Neuropsychopharmacology at Imperial College London, said: 
"This is one of many such promising single case reports of medical cannabis self-treatment for various cancers. Such case reports are biologically credible given the adaptogenic nature of the endocannabinoid system.
"A case report itself is not sufficient to give any form of proof that one thing caused the other - we need trials for that. There are some controlled trials already started and more are required to properly explore the potential of medical cannabis in a range of cancers."
Sustainability