Sustainability
How to level-up your self-care Sunday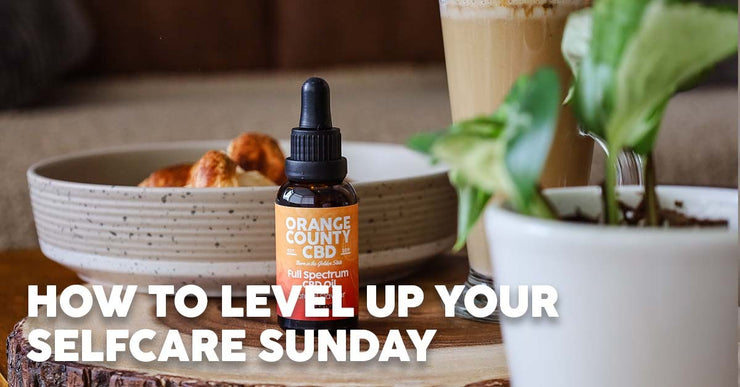 How to level-up your self-care Sunday
Taking some time every week to break from the normal routine and look after yourself, both physically and mentally, isn't anything new, but the idea of self-care Sunday has really taken off in recent times.
Of course, it doesn't HAVE to be a self-care Sunday; the actual day of the week that you choose, and which fits best with your life, isn't necessarily important.
But rather, the concept of ensuring that you prioritise yourself for a period of time regularly can be key to helping with your overall wellbeing in body, emotions and mind.
There are no rules when it comes to self-care because no two people are the same and it means different things to different people.
For one person, the best self-care activity could be going for a long run or a cold-water swim; for someone else, it might look more like a massage in a spa or binge-watching a favourite TV show.
The important thing is doing something that helps you to relax and take a break from life's stresses and busyness, whether that's for a few minutes, a few hours or longer.
Giving yourself a self-care Sunday isn't selfish; it can be a crucial way to help you in all areas of your life.
With this in mind, we've compiled some suggestions to help you take your self-care to the next level, to ensure you get maximum benefit from taking some time out for yourself.
Enjoy some time in nature
Whether you live in a built-up urban area, in suburbia or somewhere more rural, taking a little time out to spend with no other agenda than enjoying nature can be a great self-care activity.
Outdoor adventuring might be a great change for you but isn't necessarily for everyone, so your time with nature might look more like a leisurely walk in a local park, setting up a bird feeder and watching the results, or doing some planting in your garden or balcony.
Getting some fresh air while you take some time out to look at the nature around you, wherever you are, can be a great way to get outside of your own head and many people find it really rejuvenating.
Treat your body to something luxurious
This might be a massage or spa treatment, it might be a new haircut and/or colour, a manicure and pedicure, or it could simply be taking a long bath at home that you don't usually have time for, popping on a facemask and a deep conditioning treatment for your hair. It doesn't have to be expensive to give your body a treat.
If you do decide to indulge in a bath at home, light some candles (but never leave them unattended), leave your phone in another room or switch it to airplane mode so you won't be disturbed, and use a special bath bomb or something a little out of the ordinary to make it a more luxurious experience.
You can try a CBD bath bomb if you want to maximise the potential for relaxation and some soft music or listening to your favourite podcast or audiobook can also help set a truly chilled-out mood.
Try a creative hobby
There can be something truly relaxing and enjoyable about having a creative outlet and this can take many different forms.
It's not about creating perfection; it's about focusing on making something tangible and seeing your skills improve over time.
This could be crafting, art, baking, cooking knitting, felting, photography, filming, making jewellery, nail art, writing a story, poem or song, making a terrarium, trying new make-up looks, customising clothes or sewing, carving wood or even learning to play a musical instrument.
It's about the journey and the process and what you learn along the way more than the end result!
Eat something you love
We all have specific meals or foodie treats that we love, and this might change throughout the year.
If your food of choice isn't the healthiest option then it probably isn't for every day, but treating yourself to something special once a week is all about enjoying things in moderation and is a totally valid self-care activity.
The taste and smell of food can be nostalgic and take us back to happy memory or a certain time, place or person that we shared it with, which can be really beneficial to your mood and emotions.
Whether it's something simple like marmite on toast, a bag of sweets, a couple of scoops of ice cream, or a full meal or takeaway that you know you love, taking the opportunity to eat something that you really like can be a great way to look after yourself.
Need some inspiration? Try our CBD recipes to add a wellness boost to your favourite meals. 
Try something new
It's easy to get stuck into our normal routines of daily life and it can sometimes feel like we're in a bit of a rut and a bit bored of the 'same old'.
A great way to get yourself a new perspective on things on your self-care Sunday is to try something totally new to you.
For one person, this might be sky diving or another kind of adventure that gets the adrenaline pumping. For another, it might be something like trying a new food, giving CBD gummies a go, taking up a new sport or hobby, going to the cinema on their own or even moving furniture around at home to try things a different way.
Anything that gets you slightly outside your comfort zone or helps you to take a fresh approach to normal everyday things can be a really positive tool for self-care and stops you getting into routines that don't benefit you.
Self-care Sunday can seem like a pipedream to some people, especially if you're leading a busy life with lots of demands on your time and attention. However, making sure that you give yourself some quality time doing something that makes you feel good can do wonders for your wellbeing.
Start small if you need to, with just a 15-30 minute self-care activity at first – you won't regret it!
Sustainability