Sustainability
What Are The Strongest CBD Vape Oils?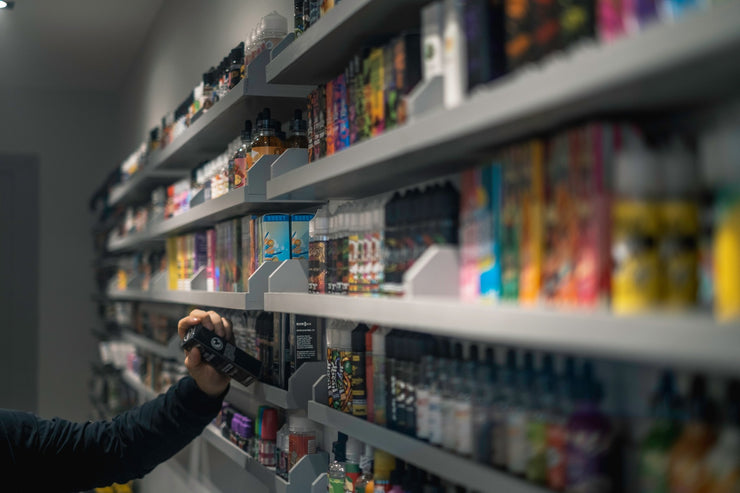 What Are The Strongest CBD Vape Oils?
 CBD enjoys an incredible popularity across the world, from health and wellness enthusiasts to sportspeople. In a similar way, vaping has experienced a stunning boom on every corner of the Earth.
These two modern products have found a happy pairing in CBD vape oils.
When you decide to try CBD vaping for yourself, you want to be sure it will be effective for your needs. Strength is a big factor in CBD vaping, determining the concentration of CBD in every puff and the overall effects it will have.
Maybe you've already given a few CBD vape juices a shot and are disappointed by the first results.
In this post we talk about the strongest CBD vape oils out there and explain how to best use them without risk.
What Makes CBD Vape Oil "Strong"?
CBD is extracted from the Cannabis plant using a variety of methods to produce either broad-spectrum CBD, or full-spectrum CBD or CBD isolate.
These three forms of commercial CBD interact with the user in different ways because they contain differing compounds in them. 
CBD Isolate Vape Oil:
A CBD isolate contains CBD in its purest form. This means that it doesn't have any other compounds from the Cannabis plant, giving your e-liquid a pure CBD experience.
Broad-Spectrum CBD Vape Oil:
This oil contains CBD alongside a range of other compounds extracted from the Cannabis plant, but it notably does not contain any THC (the psychoactive component of cannabis).
Full-Spectrum CBD Oil:
This oil contains CBD and all the other compounds extracted from the cannabis plant including THC. For full-spectrum CBD to be legal in the UK, it will contain only a trace concentration of THC.
The entourage effect is a principle which claims that cannabis compounds (cannabinoids, terpenes, and others) have the best effect when they are taken together.
That's why some users find full-spectrum CBD vape oil a more effective choice for their needs. This would naturally be followed by broad-spectrum CBD and then CBD isolate.
It should be noted however that, whilst considered true by many CBD users, no scientific studies have proven the validity of the entourage effect.
Regardless of which form of CBD you choose you will want to be sure it has the correct potency for you. Our strongest vape oils offer 2500mg of broad-spectrum or isolate CBD in 50ml bottles, giving you a powerful dose of CBD in every drop.
How To Choose The Strongest CBD Vape Oil
Considering that most CBD vape oil products out there contain at least 50 mg of CBD for every 1-ml of serving, you still should be careful about what you buy.
It has to be safe and of good quality overall, especially when buying stronger products.
When buying your strongest CBD vape oil keep the following in mind:
Third-Party Testing - Whatever CBD vape oil you choose to buy, make sure it's tested by a third-party lab to know if it actually contains what is written on the label.
THC Content - The CBD oil should always have only trace levels of THC. Anything above this percentage is strictly illegal in the UK.
Reputation - The CBD product you purchase should be sold by a certified vendor with legal manufacturing processes in line with government requirements, as well as a generally good reputation in the CBD and vaping industries.
Ingredients – Make sure to check the ingredients of this vape oil for any components that could be harmful to the user. These can range from toxic things like heavy metals and pesticides to ingredients that you specifically are allergic to.
Information - The product should have proper labelling giving you all the information you need, including ingredients and an expiration date.
How Do You Use It?
The fastest and most effective way to take CBD is by vaping. Thanks to carefully designed ingredients lists and thoroughly tested products, a CBD vape oil is fundamentally very similar to any other vape oil on the market.
Just like you'd handle any conventional e-liquid, shake the bottle, fill up your tank and vape away.
Letting the vapour linger in your mouth or lungs for a few seconds allows it to be absorbed into your bloodstream more effectively.
Instead of having to enter through the skin or pass through the digestive system, vaped CBD interacts with your endocannabinoid receptors in a manner of seconds. This method means you will feel the effects of CBD much faster than from other dosing methods.
Most users begin to feel the effects of a particularly strong CBD vape oil within a few minutes, or even a few seconds.
How Much Should You Take?
As mentioned in this article already, CBD affects people in different ways. How much you take and the right strength of product for you will depend on your personal factors and the experience you desire.
Manufactures will often recommend a dose for new starters but this tends to be a vast generalisation and will simply not work for everyone.
The factors that determine your reaction to CBD primarily are:
Your body mass and weight
Your body chemistry
Your personal metabolism
A period of experimentation is experienced by nearly every single CBD user, whatever medium they prefer. This will be an often short length of time when you try CBD at various concentrations, doses and potentially even different mediums.
If your first dose is effective, continue using that amount but don't be afraid to try a few new ones. Try to space your dosing 4 to 6 hours apart, as this will give you the clearest results.
Be sure to take notes as well, letting you more easily pin down what your perfect amount is.
If you find that your body gradually adjusts to a particular dose and it becomes less effective, start shifting the dosage until you have what's ideal for you.
The best way to measure this in a vaping device is to keep close track of exactly how much e-liquid you put in your tank.
Will Strong CBD Oil Get You "High"?
No. Whether you are vaping isolate, broad-spectrum, or full-spectrum CBD vape oil, you won't feel any kind of "high".
This is because of the lack of THC in UK legal CBD vape oils, removing the psychoactive component of cannabis and making it impossible for its effects to be felt.
It should be noted however that if you are expecting to undergo a drug test, you should avoid full-spectrum CBD in any form. This is because its THC content can accumulate in your bloodstream and, whilst it still won't have any noticeable "high", it may result in a positive test.
The other two CBD variants won't show positive on any conventional drug test. It should also be noted that some workplaces practice a zero-cannabinoid policy, so always check your workplace regulations before using any CBD.
Summary
Though there's no such thing as the "strongest CBD vape oil" in any practical sense, one with a high potency alongside a good dosing practice will allow you to reach the CBD experience that you desire.
Regardless of which concentration CBD vape oil you decide to get, we recommend that you start using it in the lowest dose possible and scale up once you feel comfortable doing so.
Your CBD experience should be all about quality and confidence, so make sure to only buy from reliable manufacturers with stellar reputations.
Sustainability