Sustainability
How to Tell if Your CBD Company is Legit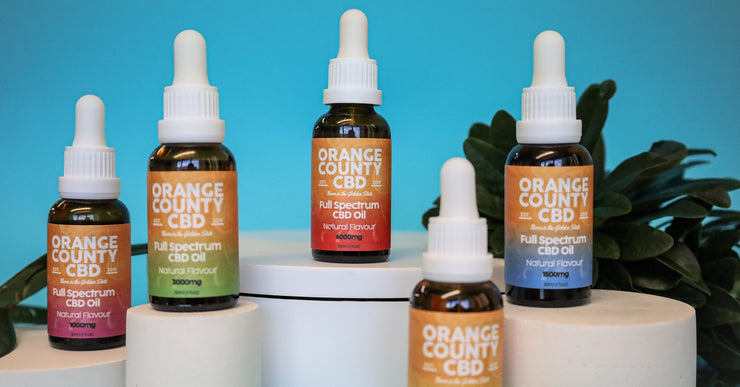 How to Tell if Your CBD Company is Legit
The CBD industry is a youngster in the grand scheme of things. So it's no wonder you have loads of CBD-related questions - especially if you're just getting started. Which is the best CBD company in the UK? Which product is right for you? How do you even know your CBD will work?!
Take a breath, because we're going to answer the most important question of all: How do you know if your CBD company is legit? 
Get that right and you can be sure you're getting maximum value from your buys. No wasting money on snake oil; no dealing with people that don't know their broad-spec from their full-spec. 
Get the upper hand and save yourself from the scammers out there, starting with these people pretending to be endorsed by Keanu Reeves himself…
Have you heard about the Keanu Reeves CBD gummies scam?
He's famous for playing Neo in The Matrix and slightly less famous for providing the voice of Duke Caboom in Toy Story 4, but recently Keanu Reeves has been rumoured to dip his toe in a new industry. The CBD industry. In April 2022, the internet caught wind of an interview all about Keanu Reeves CBD gummies - but it turned out to be a scam.
Keanu Reeves doesn't own or endorse a CBD company. The article was a fake posing as a major news website, and was probably written to get unsuspecting customers to buy CBD gummies from a dodgy website. After all: if it's good enough for Keanu…

Check out the investigation in more detail or keep reading to make sure you only buy CBD gummies from companies you can trust!
7 signs of a trusted CBD company 
The best CBD companies talk about safety, quality and transparency. But they walk the walk, too. Watch out for any companies making unsupported health claims or being quiet about where their hemp comes from and how their products are made.
Before you buy from any CBD company in the UK or across the world, make sure you can shout a big, fat "yes" to the following statements. 
1. They openly share lab reports of every product
Kind of boring to look at, but essential for separating the legit from the dodgy. A lab report includes critical info like which ingredients are in a product and in what quantities, plus other details that prove the product has been analysed and approved by a chemist. 

Transparency drives everything we do at Orange County CBD. Seriously: you can see right through us. You'll find a QR code on all of our products. Scan it with your phone and it'll take you to a lab report for that product. Otherwise, browse CBD products online and you'll find links to lab reports right there.
2. They're transparent about where their hemp is grown
It's still rare to see hemp farms in the UK, with farmers having to jump through a few hoops in terms of rules and regulations. The majority of the world's hemp comes from Canada, China, France and the USA - and the location and growing conditions have a big impact on the quality of hemp.
We're open about the fact our hemp comes from fields in California. Hemp plants generally prefer humid conditions, at about 15 to 26 degrees celsius, and Cali's sub-tropical climate is just right. Some of the world's best hemp grows on the farms we source from.
3. They manufacture stuff in-house
CBD companies that manufacture in-house can be confident they're using the best quality ingredients and processes. Those that outsource have less control over their products - who knows how many corners have been cut?
At Orange County CBD, the magic takes place at our on-site manufacturing facilities. In-depth research, industry-leading extraction techniques and regular lab testing mean our products consistently drive the industry forward.
4. They use third-party lab testing
Third-party labs have no association with the CBD company they work with - or the CBD industry as a whole. So, because they have "no skin in the game", you can trust them to give impartial advice. The facts and nothing but the facts.
Stick to CBD companies in the UK that guarantee third-party lab testing, which breaks down all the key info, from potency testing to solvent contamination testing and more. And yep - you guessed it: Orange County uses third-party lab testing every step of the way.
5. They're a member of the CTA
The Cannabis Trade Association (CTA) is the trade body for the cannabis and hemp industry, covering the British Isles and Europe. When you buy from a CTA member, you know they've had the all-important seal of approval from the body seeking to raise standards, enhance safety, provide regulation and encourage research in the industry.
We're a CTA member fighting the good fight against misinformation and low quality standards.
6. They have glowing customer reviews
There's no more powerful proof than social proof. Check the reviews of any CBD brand before you buy from them.
Hint: Don't just check their website; have a look at third-party review sites like Trustpilot too!
7. You can pick up the phone and speak to them
No one wants to spend hours listening to an automated phone message or days refreshing their emails and waiting for a response. Any legit CBD company in the UK will have a phone number that's accessible and monitored - so you can chat with a human if you have any questions or issues about your order.
Stick to the best CBD company in the UK
Us? You're too kind! Orange County CBD has won more awards than any other CBD company in the world, so we reckon we're the best too.

Take a peek around the site to order CBD products online or contact our team at info@orangecounty-cbd.com if you've got any questions! We love a natter about CBD.
Sustainability