health
Dr. Rashid Bani Brings Trust and Expertise to Orange County CBD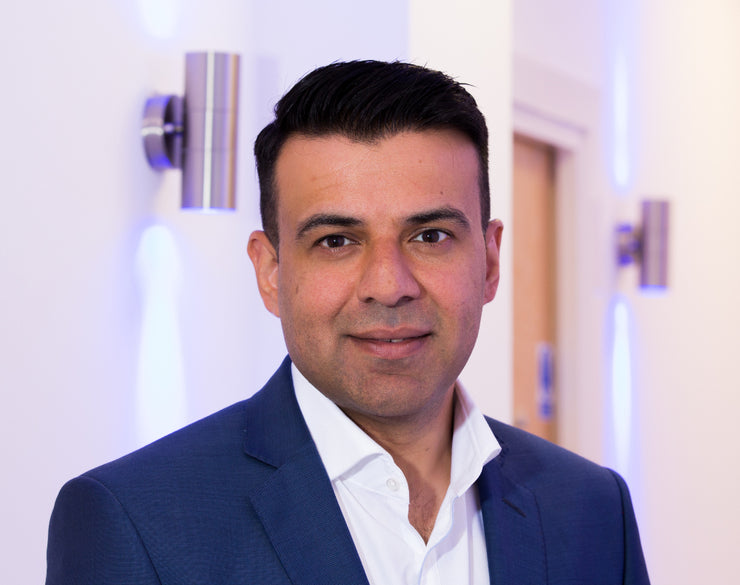 Dr. Rashid Bani Brings Trust and Expertise to Orange County CBD
Orange County CBD has been known for its pioneering role in the cannabidiol (CBD) industry, continuously advocating for high-quality products and their numerous health benefits. But in a field, that's yet to receive extensive scientific endorsement, this task has not always been easy. Earlier this year, however, we took a major step forward in this regard by announcing the addition of Dr. Rashid Bani, a respected authority in the field of medicine, to its team as a Medical Advisor.
Bridging the gap: from medicine to CBD
Dr. Rashid Bani is not just any ordinary physician. A renowned contributor to the Huffington Post on medical issues, he brings to the table an authoritative voice that resonates with millions of readers worldwide. Dr. Bani's articles have been hailed for their educational content, insightful perspectives, and clarity, making complex medical topics accessible to the general public. With his adept ability to communicate science in understandable terms, Dr. Bani is poised to enhance Orange County CBD's ability to educate its audience about the potential health benefits of CBD. 
Moreover, Dr. Bani's impressive career as a medical professional spans more than just writing. For several years, he serves as a teacher at Manchester University, honing the medical knowledge and skills of countless students. His expertise in instructing the next generation of physicians adds another layer of credibility and authority to his new role at Orange County CBD. His wealth of experience in teaching will no doubt contribute to his new role, enabling him to share nuanced insights about CBD to both professional and lay audiences alike.
A unique blend of theory and practice
Perhaps what sets Dr. Bani apart is his day-to-day engagement with real patients. As a practicing physician, he witnesses first-hand the struggles and triumphs of patients dealing with a variety of health issues. This hands-on experience gives him an invaluable perspective on how CBD could potentially fit into the overall healthcare landscape. His understanding of the real-world application of medicine and the individual patient experiences will help Orange County CBD to deliver products that truly meet the needs of their customers.
Increasing trust in the CBD space
In an industry often criticized for its lack of regulation and misleading information, the inclusion of Dr. Bani in Orange County CBD's team represents a crucial step towards building trust in the CBD space. His reputation as an educator, author, and practicing physician ensures a level of expertise and authority that can dispel doubts and clarify misconceptions about CBD.
Summary
In his new role, Dr. Bani will be responsible for guiding the company's health-related initiatives, providing medical insights into product development, and spearheading education and awareness campaigns about CBD. His expertise will not only benefit Orange County CBD but will also help enhance the overall credibility of the CBD industry.
As Orange County CBD continues to set the pace in the CBD industry, the addition of Dr. Bani to their team underscores their commitment to providing not only high-quality products but also accurate, trustworthy information about CBD. With Dr. Bani's vast experience and authoritative voice, the future looks brighter not only for Orange County CBD but also for consumers seeking to reap the benefits of CBD in a safe and informed manner.
health