Sustainability
5 CBD Trends to Look Out for in 2023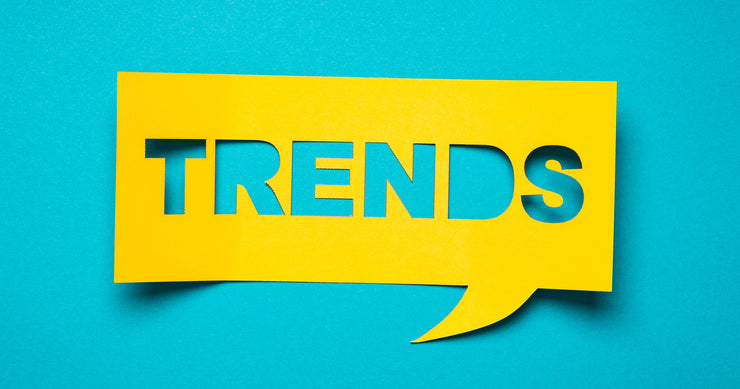 5 CBD Trends to Look Out for in 2023
In 2021, the UK CBD industry was valued at a whopping £690 million. One year later, it has risen to £700 million: who knows how high this figure may soar?

Experts predict that, by 2028, the US CBD market will be worth an astonishing $47 billion. The European CBD industry will likely topple over €3 billion at the end of 2022.

This eye-watering total of worldwide CBD figures has led some to ask: what is next for this innovative industry? How can CBD sellers keep people coming back for more? At Orange County, we will be predicting the top five CBD trends to look out for in 2023.

If you are new to CBD and interested in dipping your toes into the market, check out our range of CBD oils, CBD gummies and CBD skin care products. We pride ourselves on delivering high-quality products. With our full-spectrum CBD range, we promise you won't be disappointed.
1. Less CBD Stigma
Efforts to combat the stigma of CBD have improved over the years. Society has become increasingly more open to the possibilities of the hemp plant due to its medicinal properties.

In the UK, for example, a highly-concentrated form of CBD oil called Epidiolex has been legalised and prescribed to treat severe epilepsy.

Patients suffering from the unpleasant side effects of chemotherapy nausea can also take Epidiolex. In 2018, the government acknowledged its non-intoxicating properties and legalised it for sale on UK shelves.

CBD is a versatile, inexpensive product whose benefits have seldom been explored. In 2023, we expect to see the stigma associated with CBD lessen even further as it becomes incorporated into everyday life.
2. More Awareness of CBD Benefits
As we remove the stigma of CBD bit by bit, consumers will become more aware of its merits. CBD products are frequently marketed as helping to improve sleep and reduce anxiety and depression.

Due to new regulations, researchers may finally explore the merits of CBD on humans. However, it is worth noting that plenty of studies conducted on animals have shown that CBD activates serotonin receptors in the brain.

Serotonin is responsible for mood regulation, meaning CBD ingestion could produce antidepressant and anti-anxiety effects. With the popularity of CBD products growing, we hope that in 2023, more people will see CBD as less of a medical mystery and more of a calming chemical.
3. More Cannabis-Infused Foods and Drinks
According to historians, Cannabis edibles have been around since 2000 BC. However, the method for extracting CBD from the hemp plant in its purest form was only invented in the 1970s (more specifically, 1973!)

It was only due to Co2 extraction that scientists had the technology to create CBD-infused foods and drinks. Have you ever wondered how CBD gummies taste? What about CBD-infused tea, brownies, jellies or lollipops? As the market grows, so will the selection of CBD-infused edibles available.

Prepare yourself for an explosion of delicious CBD foods and drinks. In 2023, the shelves will be more packed than ever, with CBD consumers being veritably spoilt for choice.
4. More CBD Health Products
Full-spectrum CBD skincare products have antioxidant properties that are considered essential for anti-ageing. If you are looking to reduce the appearance of wrinkles, dullness or red-toned skin, CBD-infused face cream may be your saving grace.

The health and beauty industry is on a similar upward climb: by 2024, marketing experts predict it will be worth an astonishing £21 billion in the UK alone. By combining the two flourishing industries, we expect to see many collaborations between skincare and CBD brands.
5. More CBD Vapes
As of 2022, the popularity of vaping is unmatched. The rise of disposable vapes, rechargeable vape tanks and fruity E-Liquids has skyrocketed, and CBD retailers are quick to pick up on current trends.

Vaping full-spectrum CBD oil is believed to produce a calming effect on the mind and body. With the added benefit of pain relief and mood regulation, we are sure that 2023 will see the CBD vape rise to greater heights.

At Orange County, we have developed a range of CBD vape juice specially formulated with full-spectrum CBD oil. If you want to keep up with the Joneses, visit our website to see our creative flavour collections.
Sustainability